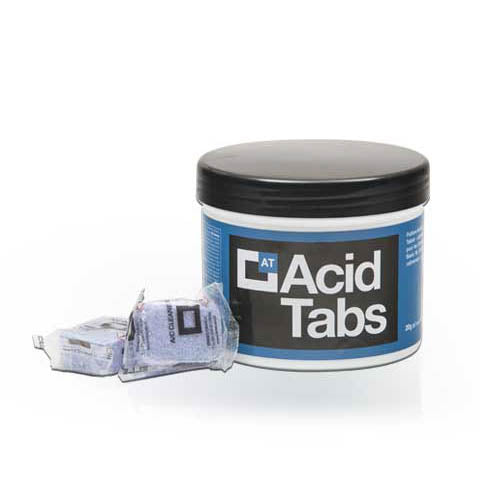 Acid Tabs
Protective-anti-corrosive treatment for condensers
Acid cleaner for condensers in tablet acid tabs in an effervescent tablet.
When diluted in 5 litres of water, ACID TABS becomes an acid cleaner for condensers.
Its specific action is against calcareous, saline scales as well as smog and excrement.
ACID TABS is therefore the ideal product for all those condensers located in seaside places or high polluted ones.