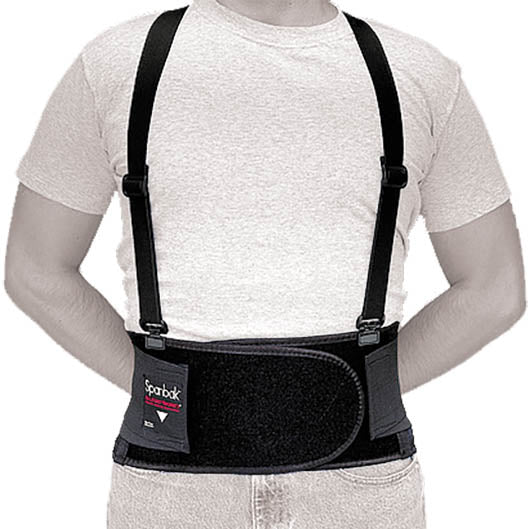 Back Support Size
Back Support is designed to fit most waist sizes and to remind workers of proper lifting techniques while also enhancing the body's intra-abdominal pressure, moving the stress away from the spine for back pain relief.
The main belt is made from breathable spandex backed with rubber grip webbing to help prevent the belt riding up.
Polyethylene plastic stays provide support and strength.
The belt connects at the front with velcro so can be adjusted for comfort.
Comes with detachable suspenders.