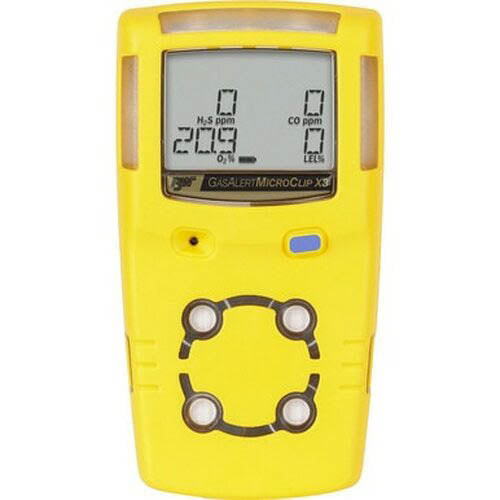 BW Micro Clip X3 - 4 Gas Detector Includes Deluxe CS Kit
The latest addition to the MicroClip family, the GasAlert MicroClip X3 4 gas monitor uses a new revolutionary O2 sensor
This significantly reduces the cost of ownership over the life of the monitor.
Slim, compact and easy to wear, the X3 protects you from gas hazards that are ever present at job sites, especially in cold weather.
The MCX3-XWHM-Y-NA's one-button operation reduces training time and the extended battery life (18 hours, recharges in less than 6 hours) empowers your workers to stay safe and productive.
The flashing, green IntelliFlash system makes visual compliance at a glance easy.