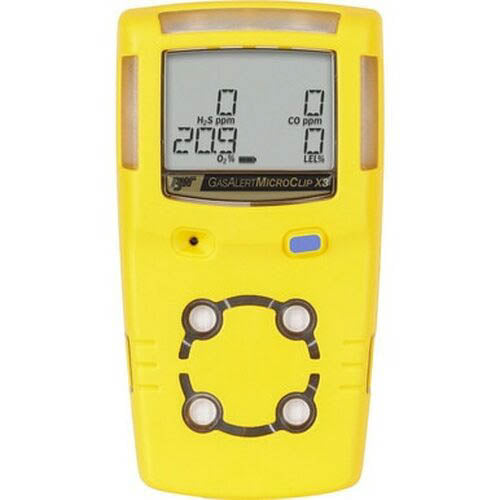 Bw Micro Clip X3 - 4 Gas Detector
The latest addition to the MicroClip family, the GasAlert MicroClip X3 4 gas monitor uses a new revolutionary O2 sensor
Slim, compact and easy to wear, the X3 protects you from gas hazards that are ever present at job sites, especially in cold weather.
The MCX3-XWHM-Y-NA's one-button operation reduces training time and the extended battery life (18 hours, recharges in less than 6 hours) empowers your workers to stay safe and productive.
The flashing, green IntelliFlash system makes visual compliance at a glance easy.
Custom calibrations are available direct from PK Safety.