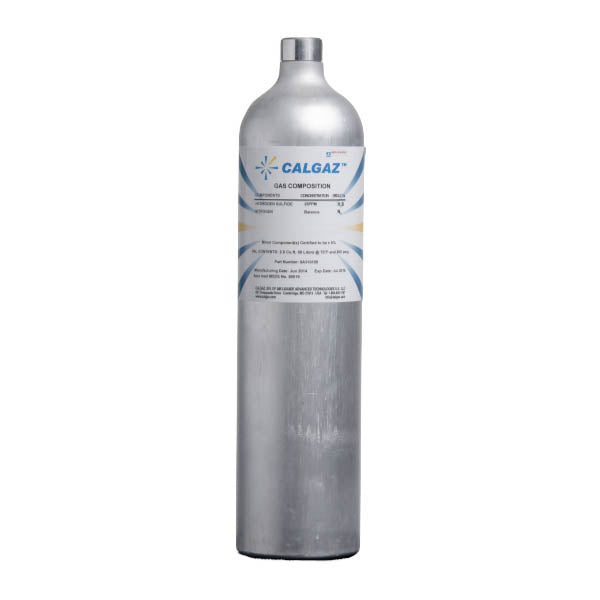 Calibration Gas Quad Ch4(2.5%), O2 (18.0%), H2S (25PPM), CO (100PPM)
The CG-Q58-4 calibration gas is used to calibrate Honeywell BW's variety of confined space gas detectors.
This would include the Max XT II, the Quattro, the Microclip XL and the Microclip X3.
This is the 58 liter cylinder.
Cylinder contains Hydrogen Sulfide 25 PPM - Carbon Monoxide 100 PPM - Methane 50% LEL (2.5%) - Oxygen 18% - Nitrogen Balance.
Note - We sometimes use other manufacturers based on availability considerations.