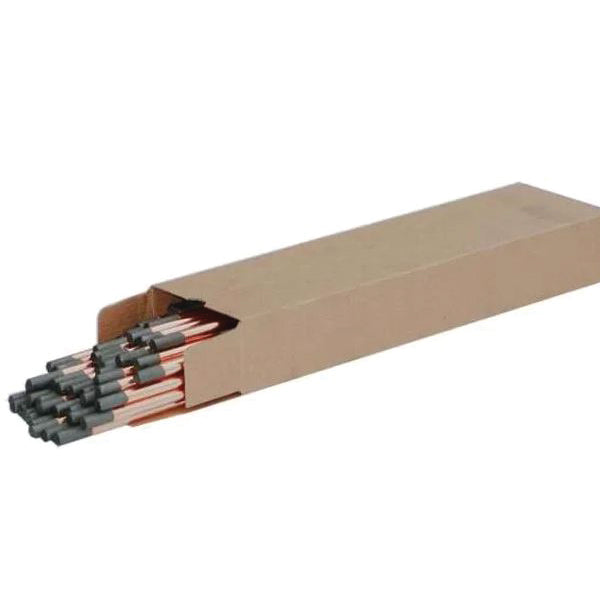 Carbons Gouging DC 8mm Pk of 50
Gouging Carbon Electrodes for air-arc gouging.
Standard round DC series.
For gouging and cutting of most steels.
Operates on DC welding power source and requires air arc gouging torch with compressed air supply.
Carbons have been produced for effective, efficient metal removal by the arcair gouging process.