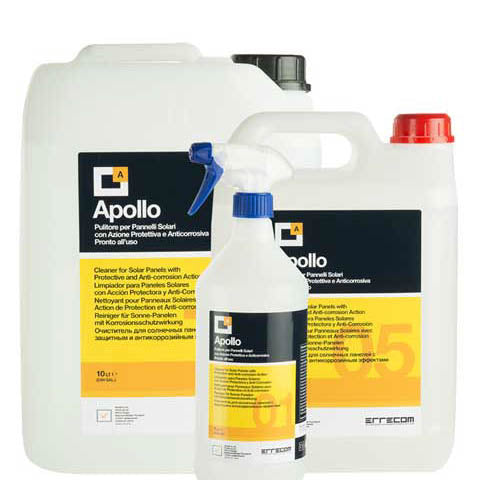 Cleaner For Solar Panel Apollo 5 Litre
Errecom Apollo is an alkaline-based liquid cleaning treatment for removing dirt that forms on solar panels, bringing their performances back to new.
Once rinsed, it creates a protective film on the solar panel, preventing the reformation of the dirt and protecting against corrosion.
Apollo must be sprayed directly on the solar panel without dilution.
Allow it to act for 5 minutes, then rinse with water.