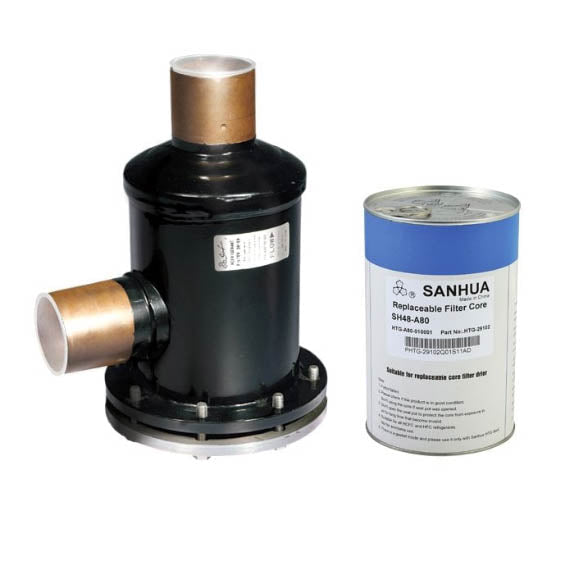 DC-48 Core
These Filter Driers with replaceable cores are highly efficient in protecting refrigeration, freezing and air conditioning systems from moisture and other impurities.
The filter's housing design allows you to select different types of cores.
It's sealed with a bottom cover for the ease of removal and replacement of the core from the bottom.