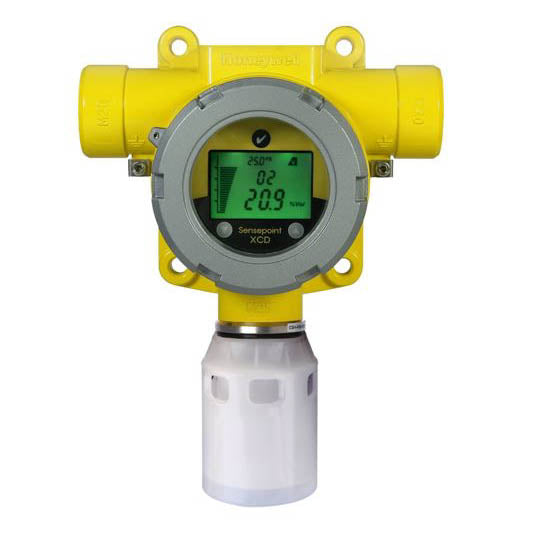 Detector Sensepoint XCD
Transmitter provides comprehensive monitoring of combustible, toxic and Oxygen gas hazards in potentially explosive atmospheres - indoors and outdoors.
Sensepoint XCD is easy to use.
The sensor simply plugs into the bottom of the transmitter and the transmitter automatically configures itself accordingly
Users can modify detector operation using the LCD and magnet switches without ever needing to open the unit.
This enables one-man, non-intrusive operation and reduces routine maintenance time and costs
Its remote capability is designed to offer excellent flexibility of use and is an ideal solution for hard-to-reach locations or areas where the transmitter needs to be separate from the sensor.