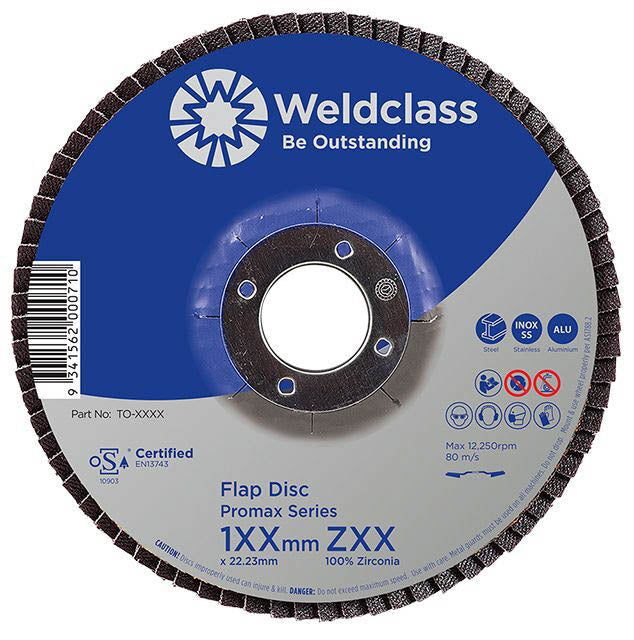 Disc Flap - 115mm
The original and best! A best-selling flap disc for over 20 years, offering great all-round performance and disc life. Premium 100% "pure" Zirconia grit, with up to 30% more grit cloth per disc than other brands.
Larger air gaps between flaps for better cooling, faster metal removal, reduced glazing and longer life. OSA safety approved for your peace of mind. Suitable for steel, stainless and aluminium.
115mm (4.5") Z40 Grit
60 Grit
80 Grit
Flap discs take the strain out of using traditional sanding methods.