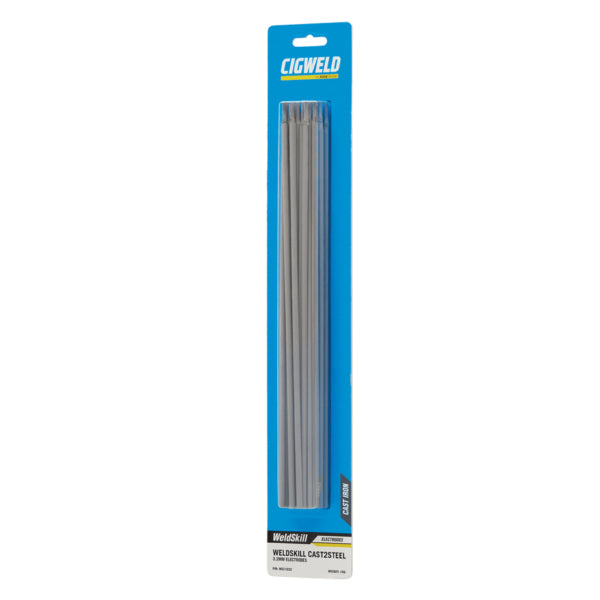 Electrode WELDiT All 2.5mm 10 rods
WeldSkill WELDit ALL is a highly alloyed stainless steel electrode that is extremely resistant to cracking. WeldSkill WELDit ALL all has a host of features which make it suitable for the welding of all types of steels.
WeldSkill WELDit ALL has easy arc starting and excellent stability on low open circuit voltage (o.C.V) welding machines.
WeldSkill WELDit ALL has a rutile type flux coating gives smooth, stable running in all positions (except vertical down) especially on low current settings.
WeldSkill WELDit ALL weld deposit gives excellent resistance to corrosion and oxidation. WeldSkill WELDit ALL is recommended for the repair and maintenance of all steels, particularly those of unknown composition. It is suitable for;
• Joining dissimilar steels, such as stainless steel to carbon steel.
• Repairing die or tool steels.
• Use as a protective overlay against corrosion.
• Use as an intermediate or buffer layer prior to hard surfacing.
FEATURES:
• Easy-to-Use Rutile Type, High Alloy Electrode
• Outstanding Operator Appeal!
• WELDS ALL Steels!
• Ideal for Repair & Maintenance Jobs.
• Easy Arc Starting and Excellent Stability on Low O.C.V. Welding Machines.
• Not Recommended for Welding Cast Irons.