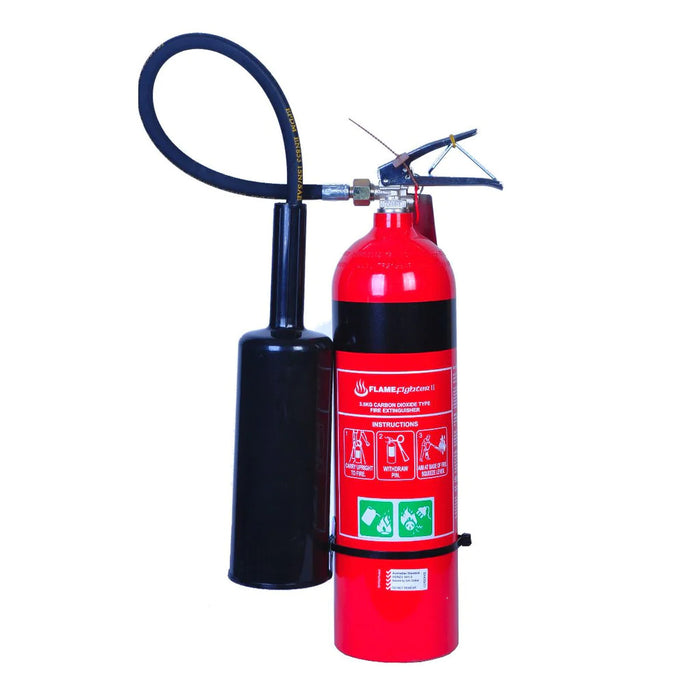 Extinguisher Fire CO2 3.5kg
Fire Extinguisher CO2 3.5kg
Carbon Dioxide Fire Extinguishers are suitable for the following types of fires:
Class B – Flammable liquids
Class E – Electrically energised equipment
CO2 extinguishers are distinguishable by the black band around the cylinder. They work by reducing the amount of oxygen available to the fire, thereby effectively smothering it.
Our extinguisher CO2 range is approved to AS/NZS 1841.6 with high performance ratings, stainless steel handles and brass valves and light weight aluminium cylinders.
Supplied with wall bracket
TECHNICAL INFO – 3.5kg Carbon Dioxide Fire Extinguisher