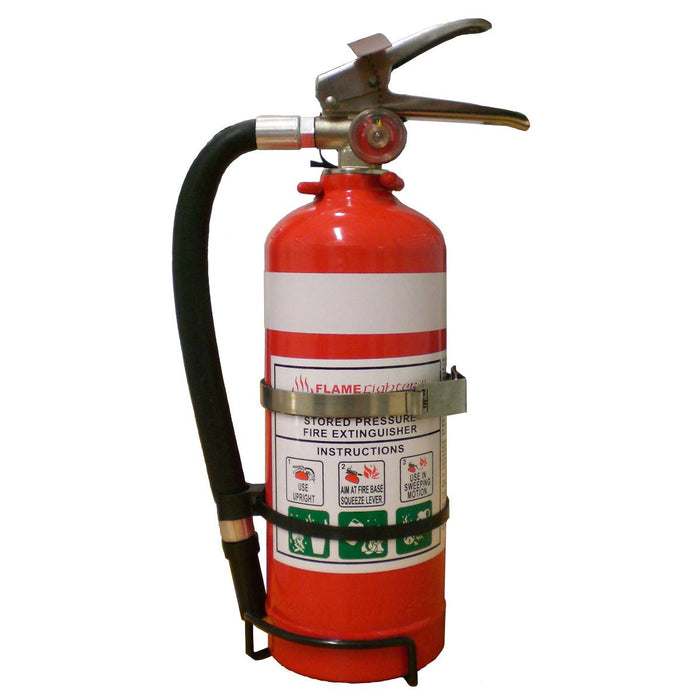 Extinguisher Fire Dry Powder - 1.5kg
FlameFighter ABE Dry Powder Fire Extinguishers are an ideal multi-purpose extinguisher for home, office and commercial use, available in a range of sizes and fire ratings.
Available from PSL are our own branded FlameFighter Fire ABE portable Dry Powder Extinguishers with a range of sizes from 0.3kg through to 9kg.

All models 1kg and over comply with AS/NZS 1841:5 Standards as required under New Zealand legislation, and feature red powder coated steel cylinders, easy to use handles, brass chrome plated valve assemblies, stainless steel gauge and safety pin seal. The 0.3kg extinguisher, ideal for trail bike or chainsaw users in the forests, complies to EN3 Standard.

All extinguishers are supplied with a mounting bracket (either vehicle or wall hung), and discharge hoses on models 1.5kg or greater. The 0.3 & 1kg models have a standard nozzle outlet.

Powder content of all units is Mono-Ammonium Phosphate ABE type (85% MAP content).