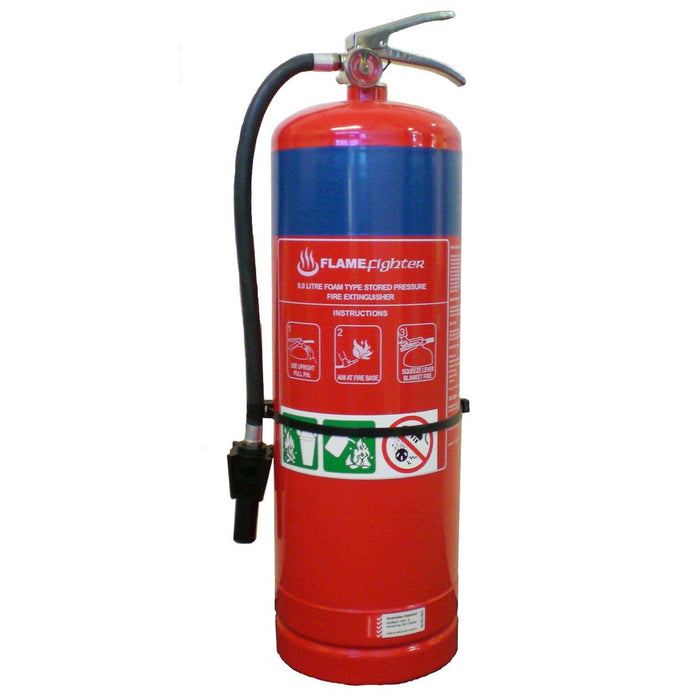 Extinguisher Fire Foam 9L
Foam extinguishers are ideal for use against Class A & B fires.
Highly effective against petrol and volatile liquids forming a smothering seal over the surface preventing re-ignition.
Ideal for multi risk areas such as workshops, garages, shops etc.
Stainless steel cylinder, red powder coated finish.