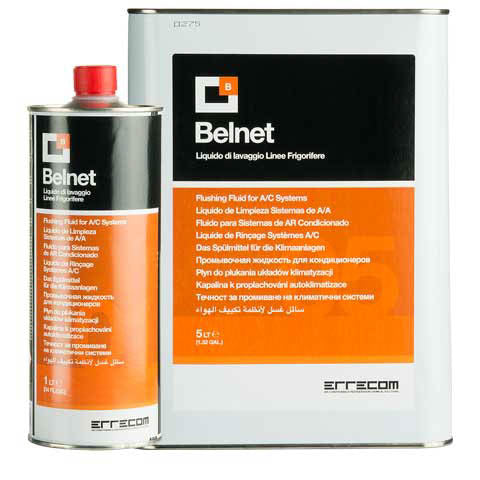 Flushing Liquid Belnet 5 L
BELNET is a flushing liquid with high evaporation specifically developed to be used in all A/C systems.
Fluid only has to be introduced inside the A/C systems through manual or pneumatic devices; once inserted into the A/C system it removes metal residues and exhausted oil.
Aerosol packaging is easy to use and no extra equipment needed, highly pressurized with CO2 to propel the Belnet at speed.