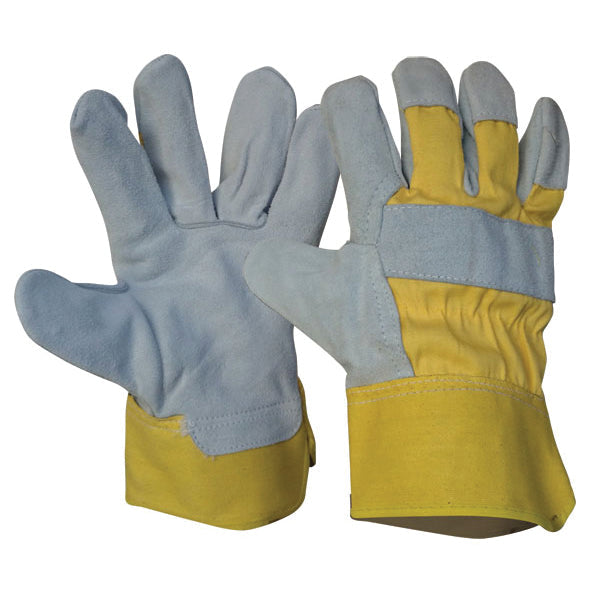 Glove Short Leather Value
The Cowhide Work Glove is our most basic of leather gloves but is still a long lasting glove at a fantastic price.
The glove has a full split leather palm, thumb, and fingertips, as well as a wide knuckle bar.
The rest of the glove is made from a heavy duty yellow canvas with an elastic strip sewn in to hold the glove on the hand.
The glove has a rigid pasted 7cm safety cuff.
This glove is 1 level below the Double Palm Glove that is similar in design except the Double Palm has a double layer of leather on the palm, thuimb and forefinger.
Here's another obvious one: gloves can only protect you while they're on your hands.