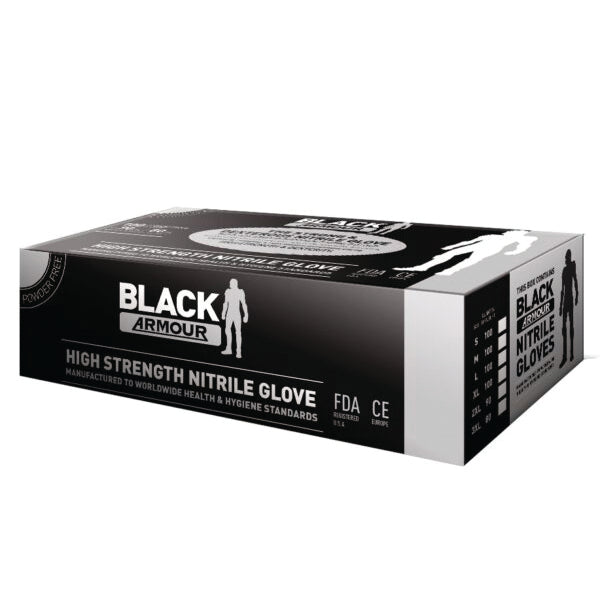 Gloves Disposable Nitrile Black Box 100
Black Armour are the World's Toughest Disposable Gloves. They represent an incredible leap in disposable glove technology and Armour Safety are the place to get them in New Zealand. Black Armour gloves are made from 100% Nitrile.
It has 3 times the puncture protection of latex and is often used by people with an allergy or intolerance to latex.
These gloves are powder free and and are incredibly strong.
Do the tear test - can you stretch your current nitrile gloves beyond your elbow without them tearing? Black Armour gloves have textured fingertips providing precise handling.
They have incredible "touch and feel" yet provide superior protection and have unsurpassed comfort for extended wear.
Strongest, toughest, chemical and puncture resistant nitrile disposable gloves.