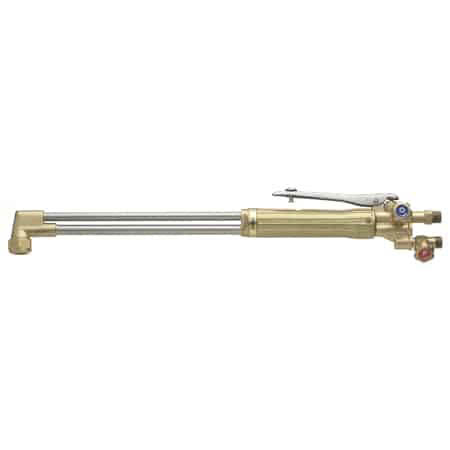 Handle Comet Cutting Torch
The COMET Multi-Purpose 3 Cutting Torch can be used in a wide variety of heavy industrial applications 
Variety of heany industrial applications can include heavy duty cutting, gouging, steel construction, foundry, demolition and scrap cutting.
A universal multi-fuel mixer allows the torch to operate with Oxy/Acet, Oxy/LPG & Oxy/ Natural gas without the need to change the mixer.
Twin Stainless steel tubes are silver brazed into the head and valve body, providing both strength and protection against dangerous gas leaks.
Universal Multi-fuel mixer is suitable for use with Acetylene, LP Gas & Natural Gas.
Cutting oxygen valve has been designed to allow flow control from a slow bleed to full capacity - Ideal for piercing.