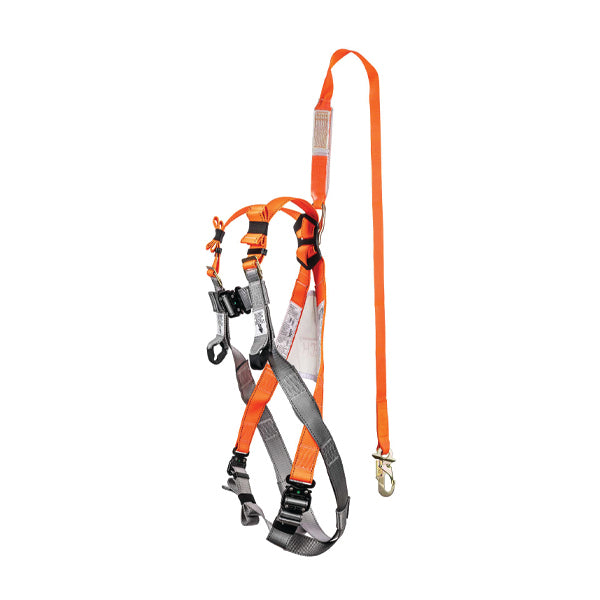 Harness Btech Entryfit C/W Front/Rear Attach. 2M Lanyard
Harnesses and lanyards for different working at height applications such as fall arrest, restraint technique, recovery and rescue, confined space and work positioning. 
light weight, colour fast polyester webbing, durable and UV resistant.
Front and rear fall-arrest attachment points as standard.
Fully adjustable leg, chest & shoulder straps Quick release forged buckles on chest strap and legs
Rear Dee and front fall arrest rated loops Integrated 2 metre energy absorbing webbing lanyard fitted to the large "stand off" REAR DEE.
The BTECH® EntryFit Harness with Lanyard is one of the most versatile, comfortable and cost effective harnesses with lanyard on the market today. The upper section of the harness is constructed with bright orange webbing for good visibility in daylight; it can be fitted with an RFID tag for smart tracking.