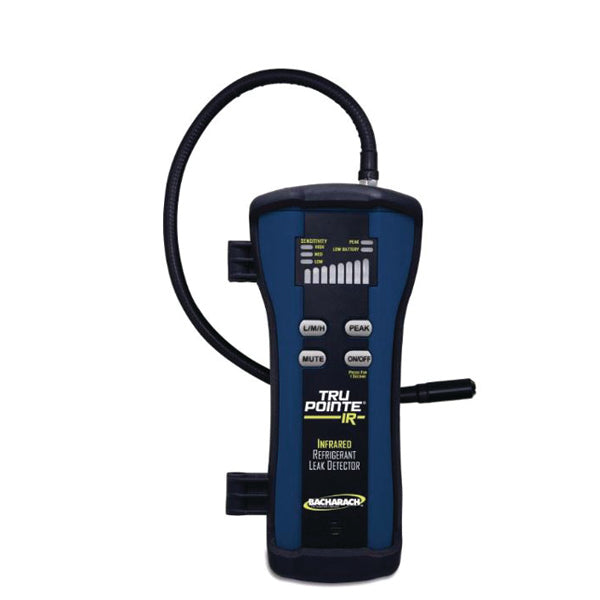 Leak Detector Tru Point IR
The Tru Pointe® IR is a handheld refrigerant leak detector that utilizes a long-life infrared sensor in a low-cost package to effectively pinpoint leaks of CFC, HFC, HCFC and HFO refrigerants.
Ready for use in 30 seconds and with 8 hours of battery life in a single charge, the Tru Pointe® IR is truly a go-to tool.
The Tru Pointe® IR has a long, flexible neck and the kit includes probe extensions (including a "needle" probe) for detecting leaks in hard-to-reach areas.
Selectable sensitivity settings and an LED scale shows relative leak sizes while the auto-zeroing feature enables leak detection in backgrounds where target gas is present.