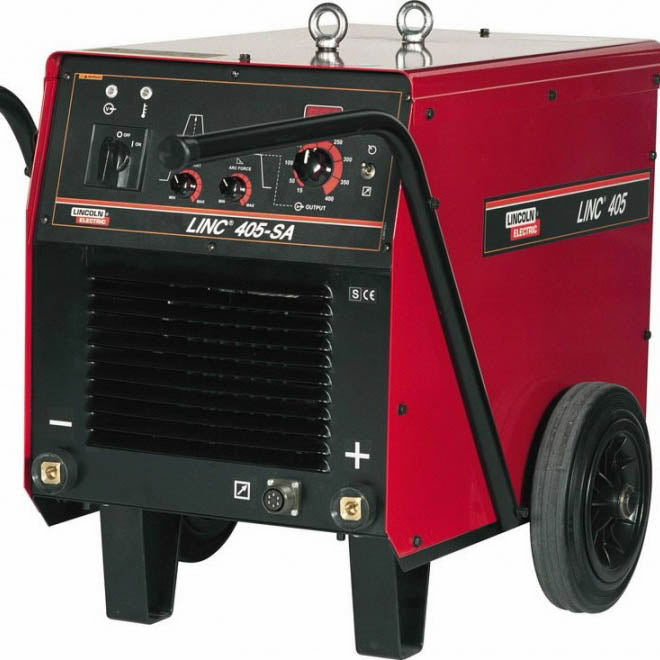 Lincoln 405S Arc Welder
The LINC 405 are exceptionally rugged conventional stick rectifiers built to be used under harsh environmental conditions.
The units are available in two versions: - the basic LINC 405-S ready to support stick welding with all rutile, basic and cellulosic electrodes - LINC 405-SA complete with the additional features of arc force, Hot Start and digital meters.
Rugged conventional welding rectifier with excellent arc characteristics.
Capable of welding with Rutile, Basic and Cellulosic electrodes
Ready to be moved - Equipped with wheels, pull bar and two lifting hooks.