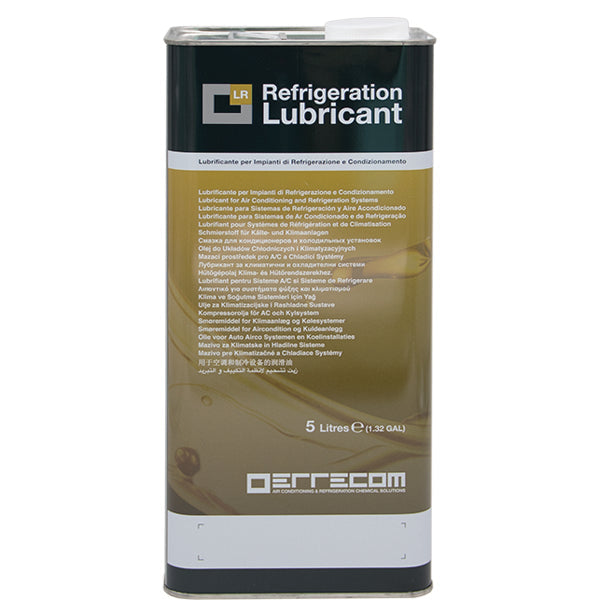 Oil Refrigeration Poe 32 5Litre
POE (Polyol Ester) are synthetic lubricants with high chemical and thermal stability.
Due to their good miscibility with refrigerants Errecom POE oils are the best choice for applications with HFC/FC such as R134a, R404A, R407C.
POE oils are also compatible with hydrocarbons, such as R290 propane and R1270 propylene.
The high viscosity index ensures excellent low-temperature flowability and a stable film at high temperatures, thus creating maximum efficiency in all operating conditions.