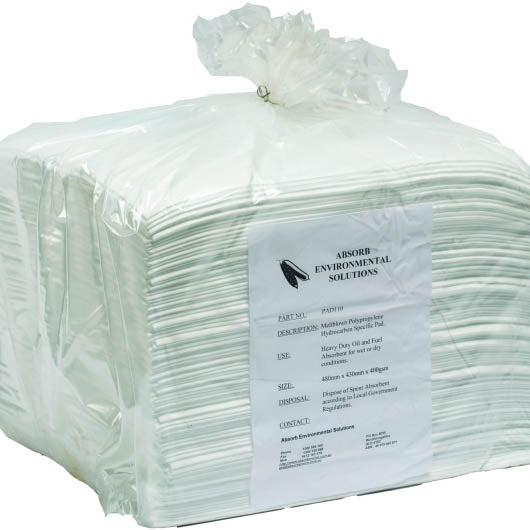 Pads Absorbent Hydrocarbon Heavy Duty 100PK
Heavy duty oil sorbent pads for everyday drips, leaks and spills of oil, fuel, petrol, diesel, petrol and other hydrocarbons. Designed to repel water.
These pads allow a rapid and economical clean-up of hydrocarbon spills
Each pad is constructed of polypropylene micro-fibres felted together this creates a strong and durable pad capable of absorbing oil and fuel spills from land or water.