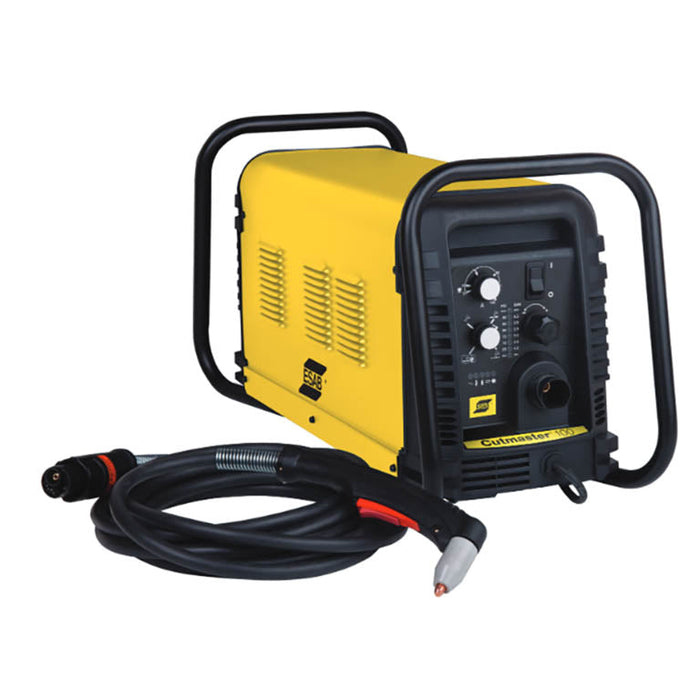 Plasma Cutter Cutmaster 35mm
The ESAB Cutmaster 100 weighs in at 28 kg and provides 100 amps of cutting power. This unit's light weight compact design makes it the most portable and powerful cutting machine available. This unit combined with the 1Torch® has a maximum cut capacity of 45 mm (1 3/4'').
Packages include power source, SL100 1Torch, spare parts kit, air filter/regulator, work cable and clamp and power cable.
The unit is specially designed to serve the 35mm market with a high duty cycle of 60% in a 40°C ambient environment.