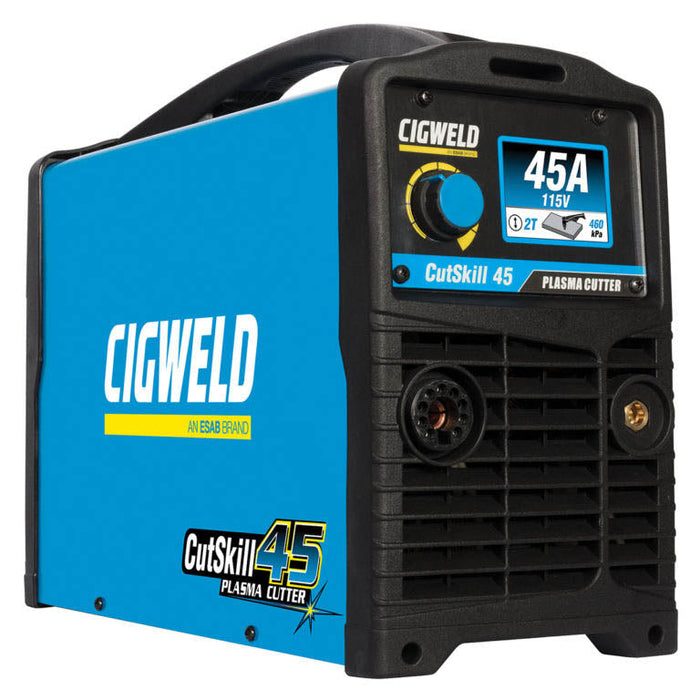 Plasma Cutter Cutskill 45A
Coming standard with the new CutSkill 60A Plasma Torch, the CutSkill 45 clean cuts up to 16mm mild steel and up to 12mm stainless steel – all whilst running off a 15amp plug!
For ease of use, the regulator is internal and air through the torch is managed automatically by the plasma unit.
This removes the need to adjust air pressure for individual cutting requirements.