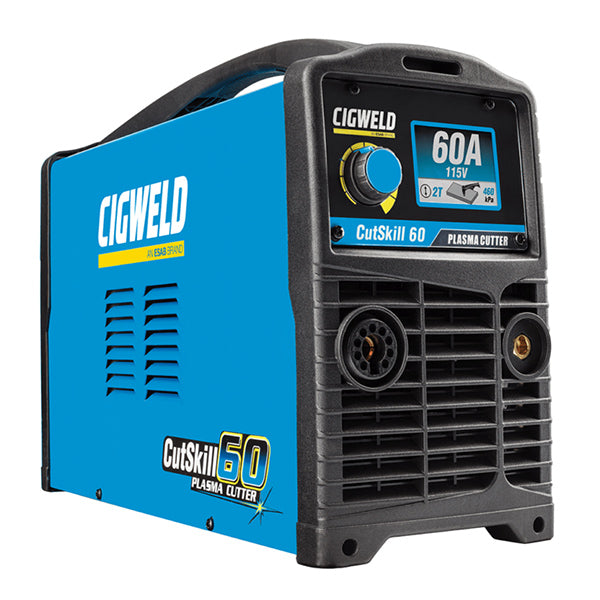 Plasma Cutter Cutskill 60A
Meet the Cigweld plasma cutter CutSkill 60 Plasma System – the big brother to the revolutionary CutSkill 35/45 Plasma Systems.
The new CutSkill 60 packs all the innovative features of the CutSkill 35 and 45 but can clean cut through 20mm Mild Steel and has Gouging capability to top it off!

Ideal for the workshop for serious cutting of Mild/Stainless Steels and Aluminium, the CutSkill 60 delivers a powerful punch for use with a 15 amp socket*.

Industry-leading user interface that takes manual plasma cutting to a whole new level!

This smart technology interface not only incorporates the latest in colour LCD technology but also simplifies the entire cutting set up process.
With a single control knob, the operator can select each function necessary to suit their desired needs. Decide if you want your torch set to manual or latch mode, whether you're cutting flat or grid plate, gouging then adjust your current and you're ready to cut! All of these actions are clearly displayed on the impressive 2.8" color LCD display.