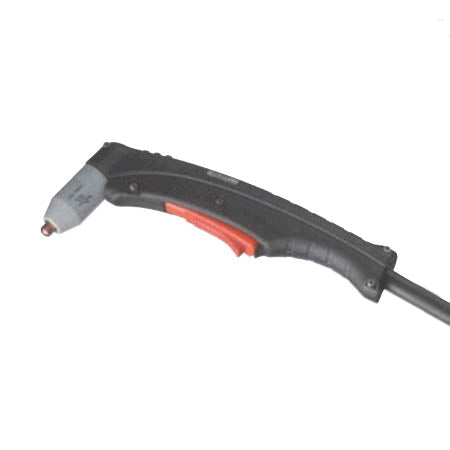 Plasma Torch Sl100 With 6M Lead
The 1Torch is the first plasma cutting torch that performs with virtually all plasma cutting power supplies.
The 1Torch works great with high frequency start systems, CD start, Touch Start and Moving Start systems
Install the 1Torch on your current plasma power supply and you will immediately benefit from the latest in high-performance torch technology available today.
The 1Torch SL100 is suited for Applications between 30-100 AMPS, such as the Cutmaster 35mm and 40mm.
Choice of Extended Tip for greater visibility at low power or protected Tip for up to 100 amps.