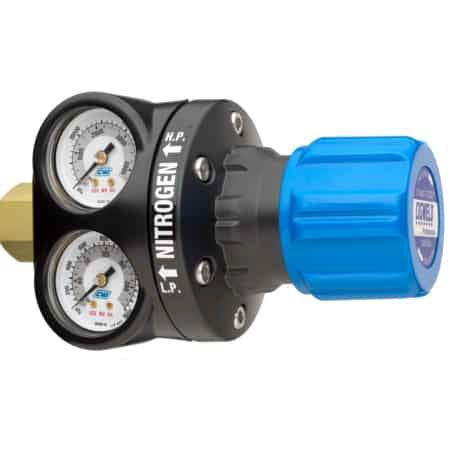 Regulator Nitrogen Comet Edge ESS4 0-1000kpa
With the expansion of the COMET EDGE regulator range, Cigweld can now offer an EDGE regulator to suit the majority of industrial gases.
COMET EDGE nitrogen regulators are suitable for most general purpose industrial and laboratory gas control applications.
Nitrogen models are fitted with pressure relief valves to protect downstream equipment against increases above the maximum outlet pressure.
Regulators are colour coded for easy gas identification.
Easy to read gauges incorporating coloured segments to assist with setting correct operation pressures.