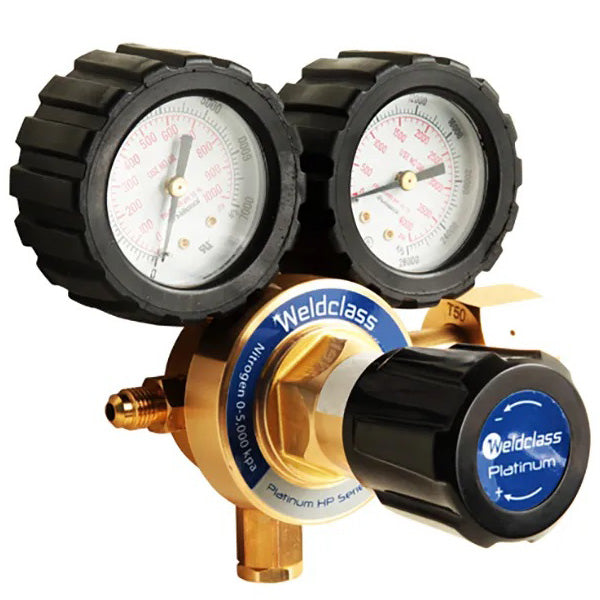 Regulator Nitrogen GPS400 Type 51 1000kpa
Nitrogen regulator for applications requiring delivery pressures of up to 5,000 Kpa (700 psi / 50 Bar).
Especially suited for HVAC (air conditioning, refrigeration, etc) pressure testing & flushing.
Extremely robust design to withstand the rigours of site work: Heavy duty rubber gauge covers protect gauges from impacts, impact-resistant knob & solid brass body.
Type 50 (female) inlet connection for fitting to standard nitrogen cylinders. PLATINUM series, no quality short-cuts.
Designed and manufactured by a team with over 40 years experience in gas equipment engineering.