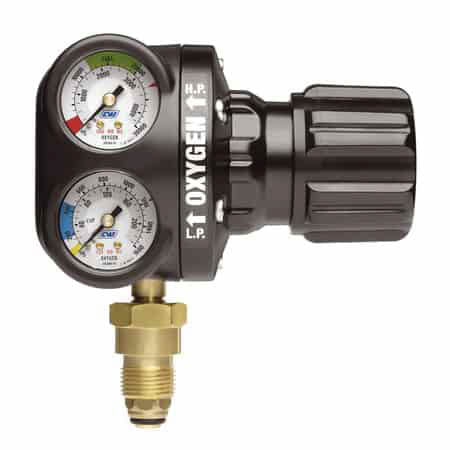 Regulator Oxygen Comet Edge ESV4 1000kpa
The COMET EDGE Series is the latest range of regulators incorporating advanced design,proven performance, and unsurpassed safety. Engineered to meet the demands of the professional, the COMET EDGE Series is suitable for the majority of cutting, welding and heating applications.
Regulators are colour coded for easy gas identification.
Easy to read gauges incorporating coloured segments to assist with setting correct operation pressures.
GasGuard䋢 nipple ensures total gas shut off in the event that the inlet connection is broken.
Built-in Gauge Guard.
Independently certified to AS4267.