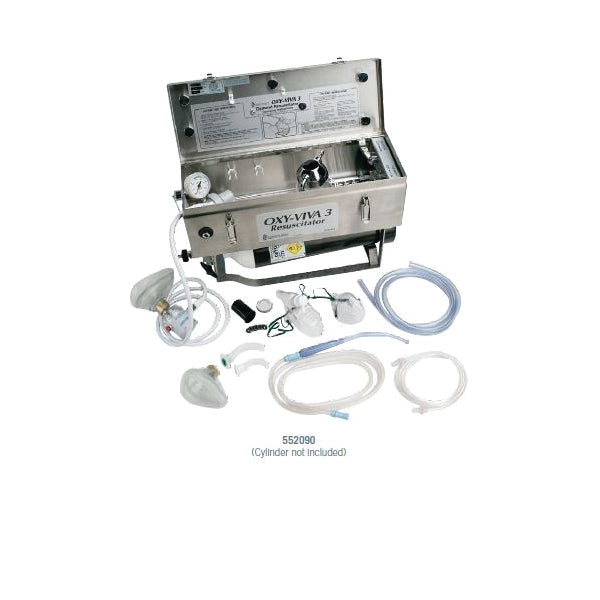 Resusitator Oxy Viva 3
The Oxy-Viva 3 Resuscitator provides the benefits of resuscitation, suction and oxygen therapy all in the one compact unit
Operating off a 400 litre (C-size) oxygen cylinder, these three different treatment modes can be used simultaneously or separately for almost any emergency situation.
The Oxy-Viva 3 contains equipment to suit an enhanced level of resuscitation training.
The system gives you increased flexibility with a gas powered oxygen demand valve resuscitator, a suction attachment with collection jar, a fixed flow oxygen therapy attachment and auxiliary inlet/outlet connection.