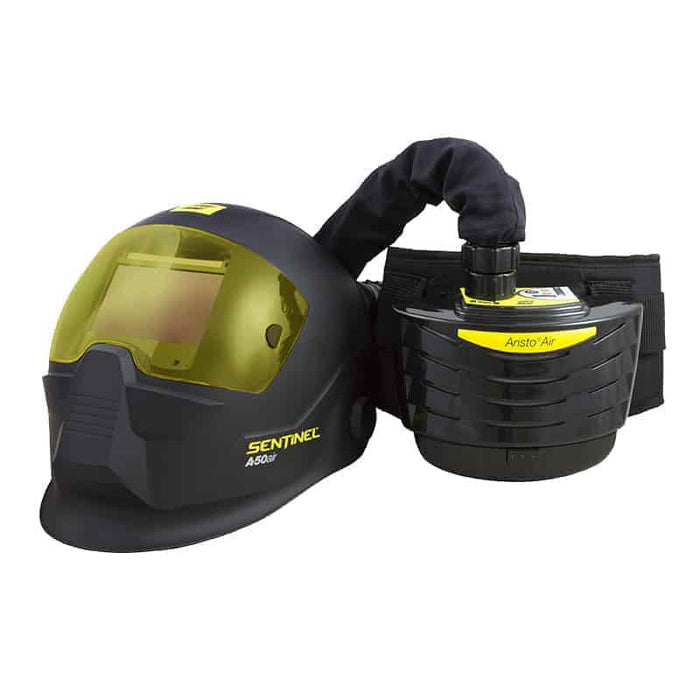 Sentinel A50 Air With Aristo Air Papr System
The Sentinel A50 Air Helmet has been created to work with the Aristo Air PAPR system. The Aristo Air PAPR (Powered Air Purifying Respirator) system combined with the Sentinel A50 Air helmet, offers heavy duty protection from welding fume and dust when welding, gouging & grinding.
The strong physical construction of the Aristo Air, makes it extremely robust and suitable for all heavy duty welding applications.