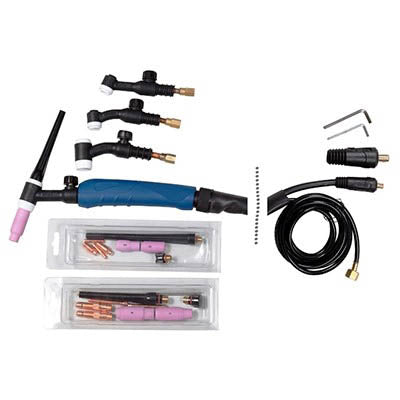 TIG Torch Universal 2-Pc 9/17 W/Valve 4M
Quality European-made*, ready-to-weld 17FV series TIG torch package.
Includes both small "10-25" and large "35-50" connectors to allow connection most standard 130A-250A inverter welders with TIG capability.
Comes with valved flexible head, parts kit & tungsten electrodes. 150 Amp max capacity, use with tungsten electrodes up to 2.4mm, and for welding materials up to approx' 3mm thickness (depending on machine capacity/output).