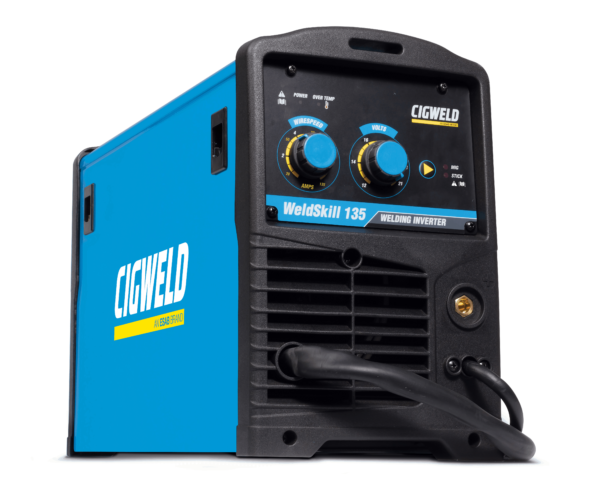 Weldskill 135
The CIGWELD WeldSkill 135 is the ideal companion for any Tradie or Home hobbyist.
A compact, portable, easy to use and affordable self-contained single phase welding inverter ideal for welders who want to do light DIY fabrication, maintenance and repairs without compromising on quality or safety. This welding inverter is capable of performing MIG (FCAW/ GMAW) with up to 0.9mm wire and Stick (MMAW) with up to 3.2mm electrodes.
The Cigweld WeldSkill 135 is backed by a 1-year warranty, has an integrated wire feed unit for up to 200mm spools, a quick connect gas connection and is equipped with a 10Amp plug while still boasting a robust duty cycle of 135A@20%. Most importantly the model is fully compliant to Australian Standard AS 60974.1 and IEC 60974-1.