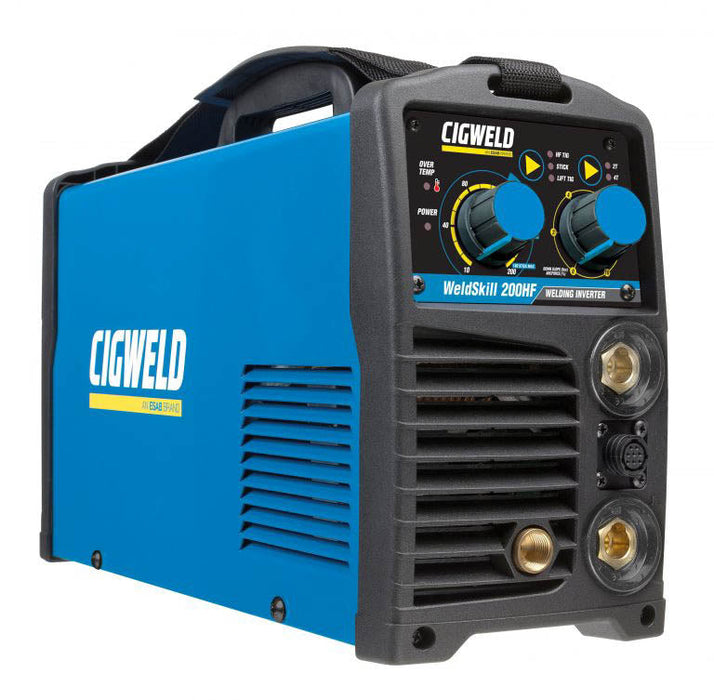 Weldskill 200 HF Inverter
The WeldSkill 200HF is a single phase welding inverter with a user-friendly control panel, practical push button operation for mode selection, clearly visible LED indicators and sturdy large control knob.
Affordable, compact and light-weight, this unit is a great addition to the workshop ensuring the ultimate portability in light TIG fabrication and stainless steel work for the Tradesman or Maintenance Worker.
The WeldSkill 200HF is supplied standard with features such as Arc Force, Down Slope Control (2T & 4T), Hot Start, Post Gas Flow and Anti-Stick.
In addition to its appealing design and functional features, the WeldSkill 200HF provides the added reassurance of a high quality welding inverter that complies to Australian Standards.
Simply plug it into any standard 15 Amp power point and get welding right away!