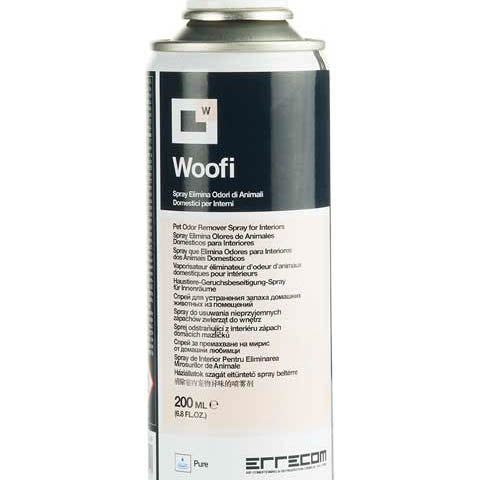 Woofi 200 ML
Pet Odour Remover Spray for Interiors. WOOFI is a special nanotechnology chemical product formulated to eliminate the smell of pets from vehicles or rooms.
Total release spray that can be placed in the center of the contaminated vehicle or room; before performing the treatment, close doors and windows and leave the room.
Ventilate the space thoroughly before entering again.